Please fill out the following fields & find an available time that works best for you:
Commitment
Commitment to providing you a solution is our number one priority. When we begin our journey with you, you become part of our family and it is a relationship that we value for the long haul.
Excellence
Excellence is the standard we believe greatly in when it comes to serving you and your family. We always strive for this standard even behind the scenes when no-one is watching.
Integrity
We serve with the highest level of integrity as trust is a priceless badge of honor that we don't take lightly. Serving others in this capacity is deeply embedded into our company culture.
Main Content
Welcome
Eliminate Risk
Fees & Taxes
Graduate from Tax-Deferred to Tax-Free.
Helping you keep 30-40% more of your capital is our Specialty.
Income
For Life
Retirement is not about Age, it's about Income.
We offer personalized solutions unique to each client's needs.
Commitment
Excellence
Integrity
We pride ourselves on the highest standards when it comes to serving our clients.
We are recognized as the best in Personal Finance.
About
About
Explore this page for insight on some of the finer points of the Personal Finance Industry.
We would love to show you even more! Move your mouse around to explore.
Guarantee
To Principal
Never worry about market volatility again. Understanding that protecting your hard earned money is as important, if not even more important than choosing the right financial strategy. It is virtually impossible to predict the future performance of any investment, but you should never lose money along the way. Planning for your future and retirement must be built on certainty and not uncertainty. It is a huge misconception that you need to take risk when it comes to investing in your retirement and financial future. Always protect your principal with a Guarantee floor, safeguarding your funds from risk. This has become the New Normal. As Warren Buffet states, – "Rule #1 – Don't lose money. Rule #2 – Don't forget rule #1."
Tax Free
Growth
There's a difference between the way the 99% plan and invest versus the top 1% of people in the world. These strategies are not new and have been utilized by the well informed and typically the top 1% of income earners in the U.S. You don't have to be wealthy or privileged to learn and apply the same strategies and plans that will give you the financial advantage you wish you knew much earlier in life. Unfortunately many advisors and wealth managers don't enlighten the masses on these types of growth strategies because it's either not what they specialize in, have licenses for and usually are not financially incentivized to inform you about. Therefore you believe that their help is necessary while the reality is that their fees are massively eroding your investment and retirement income, easily erasing at least 10 years of income from your retirement.
Tax Free
Access
Who said Uncle Sam has to be your financial partner in your journey through life? Money has zero emotions or feelings. It simply behaves based on the tax codes it's governed by. Depending on which financial instruments you choose to park your money in, this solely dictates the way your money grows and especially how you are able to access it. If you're not in the know as to how this works, it's not necessarily your fault because most people are often blindly guided to enroll with financial instruments through their advisors and even from their employers. This is all without any knowledge of its risks, restrictions, penalties and tax consequences. Tax-Free access to your hard earned money is not anything new, especially if you've already been well educated like many in the top 1% of society. It's not always about how much you can earn, it's about how much net spendable money you can keep!
No Restrictions -
Limitations & Penalties
When it comes to accessing your hard earned money, you want it to pass the liquidity test as well. Many don't realize that you don't have to lock your funds in "money jail" for a lengthy period of time or wait until age 59.5 in order to access your money without steep penalties. Remember, your money is not trying to avoid you. It's simply behaving based on the financial instrument it's sitting in. In the world of investing and financial planning, so many individuals are not guided with such options because unfortunately people have been taught to park their money in instruments that are only governed by such restrictions and penalties to access your own money. The concept of being able to grow your funds Tax-Free, Access it Tax-Free and do so WITHOUT any age limitations, restrictions or penalties is not a new concept. Being guided or consulted by a Specialist in this regard is critical. Not all financial professionals are created equal. It really does matter who is guiding you down your financial path.
Living
Benefits
Has anyone ever taught you how to insure your money while you're alive? Many plan for what they may leave to their loved ones upon death, but unfortunately the vast majority will face financial hardships long before this event due to chronic and critical diseases such as heart attacks, stroke, cancer and other debilitating health issues. For example, someone has a heart attack every 40 seconds and is the leading cause of death in the U.S. – (https://www.cdc.gov/heartdisease/facts.htm). Over $219B will be spent in the U.S. for just heart related diseases. Cancer related costs are rising rapidly from $150B since 2018 each year as well. – (https://www.cancer.gov/about-cancer/understanding/statistics). Most people will simply drain their own assets, ie, (home equity, savings, retirement accounts, college savings, etc.) to pay for such costs. You can say goodbye to any future financial plans or retirement funds if this is the reality. Acquiring living benefits is a must these days in order to protect your income during your working years. Learning how to add a valuable and accessible bucket of resources to your life will give you the greatest peace of mind. There is no longer the need to dive into your own assets to account for such necessary benefits.
Transfer Your
Legacy
At some point in our lives, we will be faced with the inevitable event of passing away. Ensuring the legacy of your family is some- thing that should always be given its due attention. Many don't want to think about our mortality, but when you put plans in place that take away any stress of you having to worry about all those "what if" scenarios, then you can feel confident living life knowing that you were prepared to carry on your legacy. Leaving a legacy to your loved ones is something often overlooked because there is a huge misconception that this type of planning is only reserved for the wealthy. This is so far from the truth and knowing how to prepare for your passing will give your loved ones, kids and future generations to come, something they can feel proud of because you did not procrastinate in making sound financial decisions now that will impact your legacy forever. Leaving a legacy is a necessary priority, but also knowing how to transfer a legacy Tax-Free is something you can absolutely control.
Meet Danny
Meet Our Founder
Danny Singson is a native of the San Francisco Bay Area. He is regarded by his peers as the #1 Financial Strategist in the Financial Industry and a sought-after speaker that has impacted many with his passion to serve others. He stands out from the pack when it comes to helping people elevate their knowledge and awareness in the personal finance space. He had a successful career in law enforcement and was a Police Officer & Sergeant for 19 years and retired honorably 17 years early at the early age 38. He broke the status quo when he left his career and pursued another great cause of curing financial illiteracy through the empowerment and education of others. He juggled a side career in Real Estate sales while being in law enforcement and learned how to fine tune his skill-sets in the business world serving others. Danny then was struck by a painful experience when he witnessed his mother lose over $200k in her retirement account in her mid 70's. He was massively impacted by this tragic event and felt helpless that he could not protect even his own mother. He believed he was in the wrong industry to do so at the time. Danny's pain and heartbreak fueled his ambition to grow his knowledge and passion in the financial world. He founded and leads the #1 Financial Brokerage in the Personal Finance space in all of the San Francisco Bay Area and has expanded his operations across many states. He is on a mission to bring the education & wealth knowledge of the top 1% to the masses and create the largest movement by curing financial illiteracy and helping people Eliminate Risk, Fees and Taxes in their lives.
"What you don't know when it comes to your hard earned money can absolutely harm you."
Retired 17 years early from a 19 year Law Enforcement Career at age 38 and now passionate to teach others the same knowledge I acquired
Regarded by my peers as the #1 Financial Strategist in my industry – I've helped thousands over the years immediately strengthen their financial well-being for life along with their future generations with strategies that most will never stumble across
Featured in about a dozen published articles for my Passion & Achievements – Proudly chosen as a Contributor to "Entrepreneur Magazine"
Specialize in helping clients immediately Eliminate Risk, Fees, & Taxes – Helped people all of over the United states, from Successful Professionals, Executives, Entrepreneurs to even Professional Athletes & their families
Testimonials
Testimonials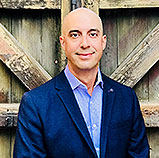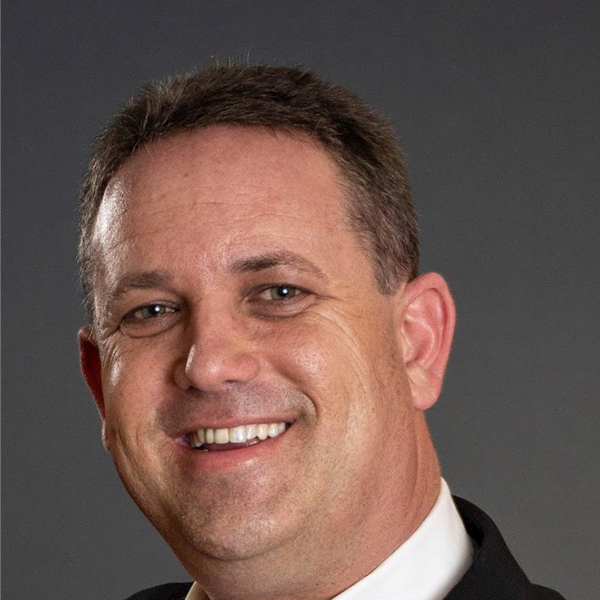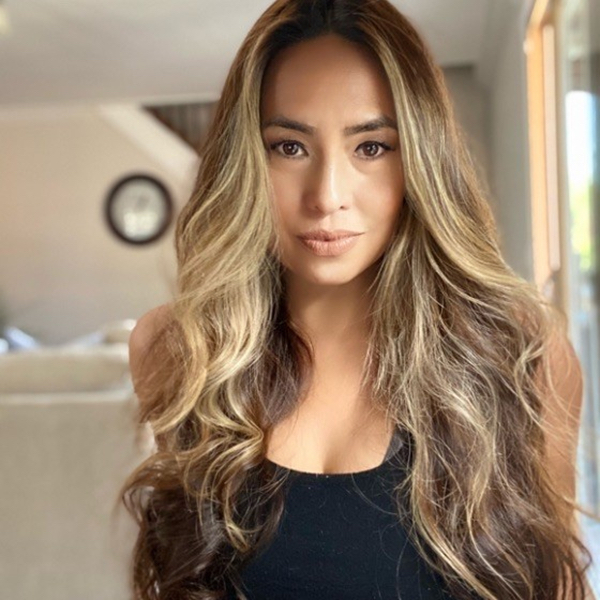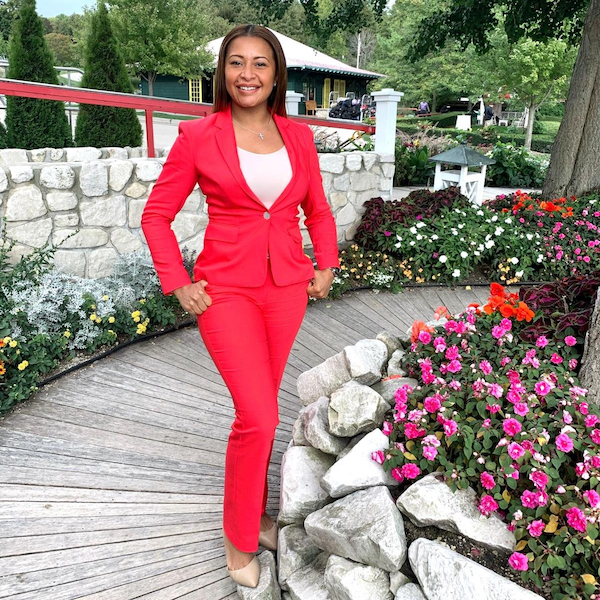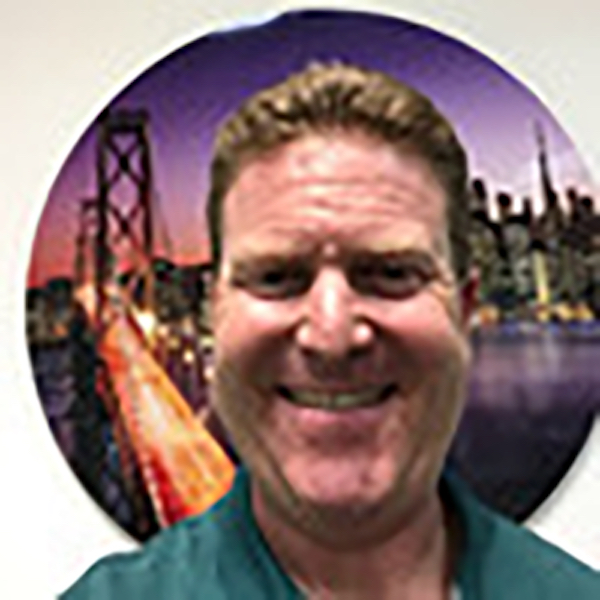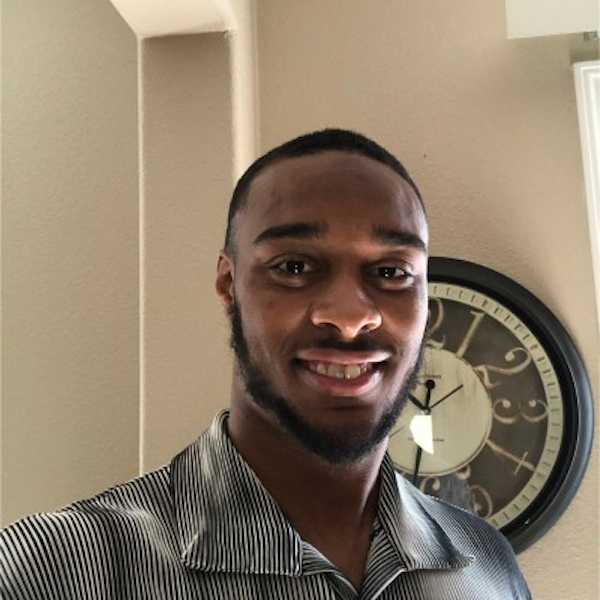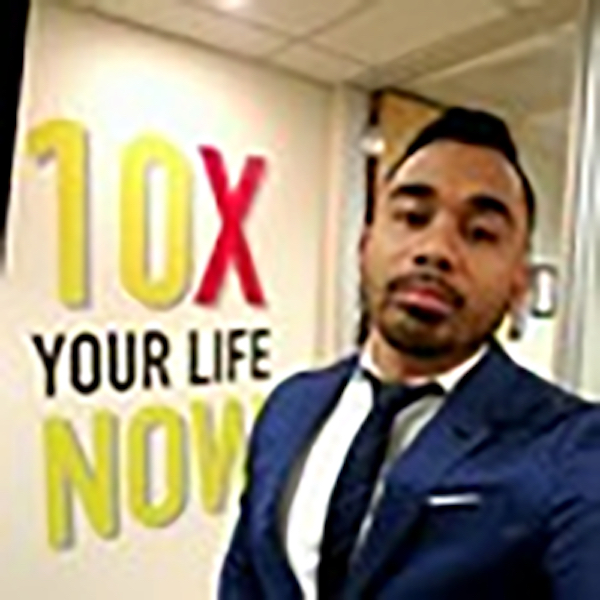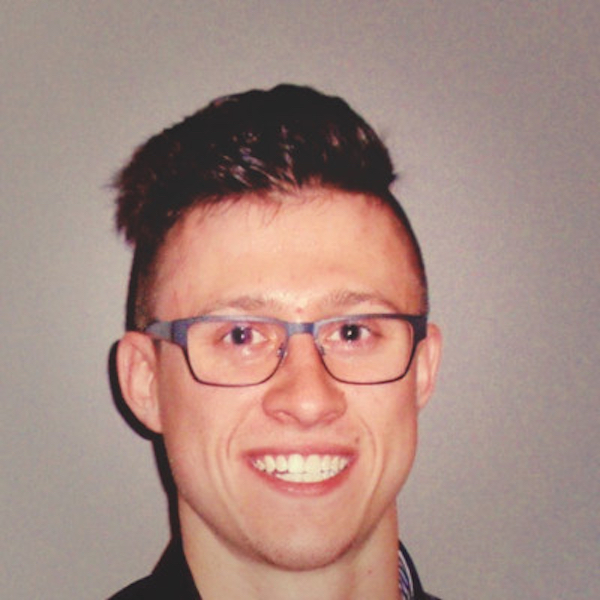 "Danny Singson and his team are amongst the best in the business. If you're looking for Life Insurance, Personal finance, Business and or Retirement strategies, then he's your man!"
C2 Financial Corporation Branch Manager: Specializing in Jumbo Mortgages, Super Jumbo Mortgages, Jumbo Reverse Mortgages, Non QM, High Balance and Conforming Mortgages
"Danny has been an amazing mentor to me over the last 3 1/2 years since I joined Xtreme 1 Financial!! He has developed me into the leader I have become today and he continues to do the same with new team members. Danny leads with integrity and high standards while consulting and educating individuals daily on how to protect their money from losses in the market, especially important today than any other time. While also showing and helping them build a financial wall around themselves and their families!!"
"Danny is knowledgeable, honest and most of all, sincerely passionate about helping people plan for their retirement and money management. For the 20 plus years I've known him, he has always put others before himself. Running his business is no different, the clients needs come first. Thank you, Danny."
Senior Project Manager at Cupertino Electric, Inc.
"Many people have fragmented pieces of financial knowledge and experience. I certainly felt this way, trying to make sense of it all. Danny takes these pieces and brings it all together to form a clear financial picture. He is not only knowledgeable, but also compassionate and driven to help others have the best chance at a financial legacy. A true financial first-responder, Danny is an expert advisor that makes an impact that lasts for generations. Honored to have him as my mentor."
"It's because of you I have a firmer grasp of personal finance and the steps I need to take to ensure fiscal health. As many others, I am on auto-pilot and have been programmed to trust the process my employers provide - without even second guessing! I didn't have to worry, I have life insurance and my children would be well cared for should anything happen to me... however, I was only covered if I was continuously employed by the same company. You also made me think about, what if something happened to me while I was still living... how would I protect myself then? This was an epiphany moment for me! I need LIVING benefits to be protected should anything happen to me! Wanting to get started on retirement planning, but not having a plan in place, YOU were exactly the person I needed in my life! After meeting with you I gained the confidence I needed to dump those advisors, and come up with my own plan. As a result I've already saved hundreds if not thousands in unnecessary fees, and I finally feel like I'm in control of my financial future. THANK YOU, DANNY!"
Arcus Biosciences
"Xtreme 1 Financial has been such an incredible help to my financial security. They were able to create a financial plan for me and for my business. I always get messages from financial advisors and I never want to be bothered. When I met Danny, I felt comfortable and he was credible which allowed me to trust him. Meeting good people is hard to find. I am so glad I have been able to find a company that can always curtail to meet my future needs. Thank you for working with integrity and trust!"
CEO, Dynamic-Consulting Groups LLC
"Danny Singson is one of the Best in the business! He offers amazing Mentorship & Leadership for you to grow in Life & in Business. Danny truly cares about individuals & looking to help you grow in Life & become a better version of yourself! Danny owns Xtreme1 Financial, the #1 Firm in SF BAY AREA, that is a Championship Team! He definitely finds every way possible to give the best guidance for families & individuals in Life to set them up for success & on the right path. You won't find a more dedicated and devoted individual who is Committed to Excellence in Business & Life! I am so honored & blessed to know Danny Singson and consider him a good friend."
"Danny Singson is a strong leader, excellent mentor, and a very knowledgeable individual. Danny is a man of many words with the activity to match everything he says. I have personally never met an individual like Danny myself and I'm extremely grateful to have him as a person I can leverage."
"For the past two years Danny Singson has been a big influential part of growing my business as an entrepreneur. Danny has been nothing but gracious and helpful to everyone we have worked with. The most important part of my 2 year journey so far with Danny is the integrity and compassion he has working with families making sure they are in the best financial position to protect their families. Furthermore, Danny has put me in the position to become an aspiring entrepreneur connecting me with resources that I have never had before. Therefore, under the mentorship and leadership of Danny Singson I now impact and help secure my family's financial future."
"Danny is super well versed in financial advisory.....depending on where you come from and your financial literacy, you will have your mind blown and eyes opened to what you could be missing in the future of your finances. Danny will walk you through a simple processor why what you're currently doing is "not enough" and how to fix it ASAP. Thanks man!"
Podcast Host | Organic Growth | Accredited Investor | B2B Prospecting as a Service | Appointments on Demand Through LinkedIn, Email, Text and Voicemail
Coaching
Experience The Difference
We're the best in our niche and we deliver the highest degree of financial coaching combined with real results to Eliminate Risk, Fees & Taxes.
Opportunities
The Xtreme 1 Platform is built on the very strong belief of Commitment, Excellence & Integrity. These core values in business is what drives the evolution of our company culture. Our goal is to help you achieve success by offering you world class mentorship, resources and training with an edge. Our platform is structured for maximum results and is designed to help our members achieve their goals with the highest level of transparency and ethics. From the novice beginner to the seasoned professional, there is a place for everyone to grow and evolve. For those who have industry experience and are already operating a business or have a team, they can feel at home with our platform and maintain their own business identity, without compromising on compensation.
Independence
Xtreme 1 Financial has aligned with some of the most recognizable and most reputable insurance and annuity providers in the industry. We are constantly growing our provider network and believe in having a diverse portfolio of carriers that can offer your clients the best possible solutions. Your independence is important to us and we support your desire to build your own agency. Control your own brand and business with our full support. Your partnership with us puts YOU behind the steering wheel and in control.
Products And Services
We offer highly recognized, name-brand and unparalleled products and services that fulfill the best possible outcomes for our clients. You will never lack confidence in knowing that you have the best tools and providers in your arsenal to provide the best solutions for your clients.
Partner up with THE RIGHT Platform, Mentorship, Leadership & Culture in the game And...
Experience The Difference
Our Difference
Our
Difference
Our priority is to help you navigate your financial future. We take pride in ensuring our clients are always clear about the proper ways to save for their future & retirement. In addition to helping you learn how to grow your money Tax-Free, we teach you how to access it Tax-Free, without any restrictions or penalties.
ERFT: Eliminate - Risk - Fees & Taxes
Learn the strategies that the top 1% have been implementing for years. Learn how to prioritize financial literacy and education so that you can empower yourself and your family. Don't hesitate to reach out to us to inquire about how we can help you, your company or even about strategic partnerships. We are #1 in the personal finance industry.
Our Services
Our Services
MANAGING YOUR FINANCES
Managing your finances is an important component to any financial security plan. Along with the protection offered through insurance and the goal setting provided by investment choices, money management strategies help you manage your savings on a daily basis.
For Individuals:
Saving
Tax Planning
Succession Planning
For Businesses:
Financial Planning for Business Owners
Business Succession Planning
Saving:
Depending on your stage of life, chances are you'll have a distinct approach to saving. New graduates or young couples have different needs than retirees or mid-career families. But no matter your personal situation, we can help you develop financial habits that will lay a strong foundation for your savings. Younger individuals and couples have a number of benefits in terms of financial management. Low insurance costs and a long investment horizon, combined with few responsibilities, can make for an excellent financial base. We can help you build on these advantages, while at the same time considering a debt load that might include student loans, car payments or perhaps a mortgage.
Couples planning for a first child enter into a new level of commitment—both personally and financially. Learn how to save for a child through specialized insurance and investment products. Mid-career professionals typically have higher incomes than younger investors—but they also carry more responsibilities. From mortgage payments to a child's education, consider a financial plan that balances your needs and obligations.
Retirees have worked hard at their careers, and now is the time for relaxation and celebration. Chances are children have moved from home, the mortgage is mostly paid off and a few investments are coming to fruition. However, income levels may have dropped after retirement. Find out how to manage your finances in a way that allows you to fully enjoy the fruits of your hard work.
Tax Planning:
No one likes taxes. But through the advice of a professional advisor, you can access products and services that help ease the burden. Life insurance policies and investment products can all be useful tools in an effective tax strategy. Working together, we will consider your personal situation and design a tax plan that fits your needs.
Choose from a variety of products and services, such as:
Income-splitting for spouses or common-law couples.
Life insurance products that build tax-advantaged capital for retirement.
Investment products that provide for tax benefits.
Financial Planning For Business Owners:
Business owners face unique challenges—and opportunities—in terms of financial planning. You've worked hard to develop your ideas into a successful business, or perhaps you're considering moving into self-employment. Regardless of your situation, choose a financial planning strategy that takes advantage of your unique situation.
If you are considering moving to self-employment, Contact us today to discuss how to revise your financial plan. Working together, we will help you adjust from a situation where a previous employer might have provided benefits, such as health or life insurance or a company pension. Life and disability insurance can be difficult to purchase at first, since many insurers want two years of tax results. As well, self-employed people can gain tax write-offs for some health insurance premiums.
Services Overview
Services Overview
There are many factors to consider when choosing financial products or services in the market. It's even more important who you partner up with to help you navigate the most effective and proper ways to utilize them. Ensuring you are always dealing with a Specialist and not just a Generalist in this space can be a critical factor that can potentially be the difference between getting true results or not. At Xtreme 1 Financial we are Specialists amongst Specialists. We are the best in the industry when it comes to empowering our clients with real solutions and not just temporary band-aids. We are able to adapt to every individual's unique needs and concerns and can assist in the most basic of circumstances all the way up to the complex and intricate needs of those who want to add huge value to their existing portfolios. Our strength is "ERFT" – Helping our clients Eliminate Risk, Fees & Taxes.
Our services include but are not limited to:
Future and Retirement Planning
Retirement Saving Plans for Business Owners and Employees
Rollovers & Annuities (All with principal protection)
Lifetime Income Strategies
Wealth Transfer
Self-Generated Pension Plans
L.I.R.Ps (Life Insurance Retirement Plans)
Protection of Principal Risk & Volatility
Tax-Free Growth & Tax-Free Access to Savings
Living Benefits (Terminal, Chronic & Critical Illness)
Permanent & Term Life Insurance (with Living Benefits)
Mortgage Protection Insurance
Final Expense Insurance
Executive Bonus Plans (Provides a powerful way to Attract, Motivate & Retain quality employees)
Buy/Sell Agreement Insurance
Key Person Insurance
College fund Planning
High Net Worth Planning & Consulting / (Tax Minimization Strategies)
Business Consulting Partnerships
Living Benefits
Living Benefits
If you believe that life insurance only applies to you when you die, then you have yet to discover the power of living benefits, where you can access your benefit while you are alive.
Living benefits allows you to access a portion or up to all of your death benefit. This gives you the peace of mind that you don't have to drain any of your own funds or assets. This is the concept of "insuring your money" so in the event that you are unable to perform at work or in your business, you have a bucket of resources that is available to you while you are alive.
Here are the Top 3 Living Benefits to look for.
Terminal Illness Insurance
A majority of carriers will include Terminal Illness living benefits in their insurance products. This benefit will apply when your physician diagnoses you with a terminal illness that is likely to result in your death within 24 months.
Chronic Illness Insurance
You are eligible for Chronic Illness living benefits when your physician certifies, within the last 12 months, that you are unable to perform at least two of the six Activities of Daily Living (ADLs) unassisted for a minimum of 90 days consecutively or you are cognitively impaired for a minimum of 90 days. ADLs include bathing, continence, dressing, eating, toileting and transferring.
Note: Medicare does not cover this type of care and many individuals without this type of living benefit will be forced to drain their own resources and assets to cover expenses related to this kind of illness.
Critical Illness or Injury Insurance
Experiencing a critical illness may be a huge financial burden to you and your family. We are all potentially one doctor's visit away from being physically unable to perform our duties to earn income. Having this type of living benefit may be a key component in protecting your income and/or your financial future or retirement. The most basic Critical illness or Injury living benefits cover being diagnosed with cancer, heart attack and stroke, as these are some of the most common illnesses and leading causes of death worldwide. –(World Health Organization – "Top 10 Causes of Death" -Aug 5, 2020)
This type of living benefit may also cover many other illnesses such as:
-Angioplasty, Kidney failure, Organ transplants, Alzheimer's disease, Multiple sclerosis, Cystic fibrosis, Paralysis, Severe burns
Indexed Strategy
Indexed Strategy
Applying an Indexed Strategy allows you the ability to gain interest based on the performance of an Index, without any downside risk or volatility. Essentially your funds are not (In the market), but rather your funds are (Linked to the market). There are many known indices that all of the top financial institutions in the United States utilize. Some of the most well-known Indices include, but are not limited to the S&P 500 Index, the Global Index, Fidelity Multifactor Yield 5% ER Index, Barclays Trailblazer Sector 5 Index, Credit Suisse Balanced Trend 5% Index and many more. Utilizing such a strategy allows you to grow money Tax-Free with the ability to access your money 100% Tax-Free with absolutely no penalties, restrictions or age limitations. Liquidity and the flexible use of your funds is an important factor to always consider when saving for your future and/or retirement. These strategies have been implemented by the top 1% of America for decades and now is becoming a new standard when it comes to future and retirement planning.
Some of the most well-known benefits of utilizing an indexed strategy include, but are not limited to the following:
Principal protection to your funds from risk or market volatility
Flexible use of your funds without any Penalties, Restrictions or Age Limitations
Liquidity and easy access to your funds
Removing unnecessary advisor or money management fees that greatly erode your funds over time (Even a 1% fee attached to your money over the course of 20 years can wipe away up to 10 years of spendable retirement income)
Tax-Free growth & Tax-Free access to your funds
Greater peace of mind when saving for your future or retirement
Retirement Planning
Retirement Planning
Retirement is not about Age, it's about Income…Period! When most people are asked about retirement, many just pick an arbitrary age out of thin air based on what they've heard from others. Often times, people remain clueless as to how to exactly plan for a time in their life when they can ACTUALLY stop working. They've been told fictitious slogans like, "You'll be fine as long as you just contribute to your company 401k plan." Or "Just save 10% of your money and you'll be ok down the road." Unfortunately, these slogans are exactly what they sound like…Slogans! They are often derived from inaccurate information and vague beliefs from people that are not qualified to even give such advice. The bottom line is that saving a lump sum of money for your future may not be the only answer to your future retirement needs. For one, people are living much longer these days, which means that there is "More Life at the End of the Money" and people are obliviously unaware of these critical factors that pertain to them. Retirement is not about planning down the road; it's about HOW you plan right NOW for this future time in your life.
Another huge misconception is that Saving a Lump Sum of money is the solution to your retirement problems. This couldn't be the furthest from the truth and reality. Now with longer life spans than ever, you need to consider how long your savings will last you.
For example, if you had $400,000 sitting in your employer qualified contribution plan, such as a 401k, 403b, 457, TSP or Deferred Compensation Plan, then first of all, you would need to more than likely have earned $700,000 – $800,000 because you haven't yet factored in Fees & Taxes. But in this hypothetical "Lump Sum" amount, let's say you had that amount sitting NET in your account and now it's your time to retire. The problem you face now is that your money needs to last for at least 20 years in your retirement years. If you do the math and divide $400k by 20 years, that's only a measly $20,000 of income PER YEAR. Again, this hasn't factored in fees that are perpetually eroding your retirement funds, taxes, or even inflation. Imagine how much $20k per year of income would be worth 20-30 years from now…not the most ideal scenario most people are willing to face. This is only because they haven't been educated on real strategies and solutions from an actual Specialist in this regard. If this resonates with you, please don't' hesitate to (Contact Us) for a brief No Obligation Discovery Call where we can determine if we can help you achieve your financial needs and goals.
Xtreme 1 Financial is the best in the industry as Specialists in this area.
Lifetime Income Need
If you're planning on retiring one day, then Lifetime Income and real strategies to obtain this should be a serious consideration. The need to create a steady stream of income that you cannot outlive is something that the majority of financial planners and advisors do not consult you on. In fact, it is often NOT what they specialize in. We at Xtreme 1 Financial are experts in this subject matter and often exceed clients' expectations on what they believe is even possible. If you are concerned whether or not Social Security income or your own savings will be enough for retirement, then creating a Self-Generated Pension Plan should be a key element in your retirement planning.
Health Care Needs
Health care needs and associated costs are constantly on the rise as we age. The problem is that without proper protection of your income or money, you will be forced to deplete your own resources for such costs. This will further delay or even eliminate retirement as a reality altogether. Government programs such as Medicare may provide some safety net, but often times, is not enough to face the rigorous challenges of Chronic Illness or Long-Term Care needs. These issues are a devastating reality to one's retirement and should always be factored in to your retirement plans today in order to safeguard your financial well-being for your future.
Estate Protection
Transferring of your assets can be a daunting thing to think about. Understanding the impact of your decisions today matters if there are survivors who may be dependent upon the assets of your estate for their own financial security. Even if that's not the case, proper estate planning is a critical element of retirement planning to ensure that your legacy passes on to your heirs in the manner in which you see fit for those that matter in your life. Larger estates that exceed your state's Estate Tax Exemption limit may be under siege due to projected death taxes, which could potentially force unwanted liquidation of your assets if the proper planning to cover this tax liability is not done. (Please see your applicable state's Estate Tax Exemption criteria.)
Business Succession Planning
Business Succession Planning
When a partner or major stockholder in a business passes, business succession planning may be necessary to avoid problematic and costly interference from the surviving family members. A business is mainly concerned with gaining control of the deceased partner's interest at a fair price so that it can smoothly continue operations. The surviving family members are most concerned with receiving as much money as possible for their interest in the business and capital for estate settlement purposes.
The Need for a Written Agreement
Without a written agreement, competing interests between a business and family members may result in unwanted conflict, litigation and even unnecessary liquidation of the business. Having a Buy-Sell Agreement in place can ensure that the business interest of the deceased partner will transfer to the benefit and satisfaction of all parties. A Buy-Sell agreement in place can ensure the stability of the business, its employees, its investors and the surviving family members of the deceased.
A properly designed Buy-Sell Agreement includes a mutually agreed upon sales price and terms of the sale. The agreement must be funded in order to ensure that the capital is funded at the time of a partner's death. A properly designed life insurance policy provides an efficient and cost-effective means of providing necessary funds to buy out the interests of the deceased partner's family and establish a reserve for the business to continue operations.
Types of Business Owner Buy-Sell Arrangements
Entity Plan: This type of plan Involves multiple business owners that have a separate agreement with the corporation or partnership as the entity.
Cross Purchase Agreement: This type of agreement is used when there are two or three owners and a cross purchase agreement is established between each of the owners. When one of the owners passes, the surviving owners agree to buy a proportionate share of the deceased owner's interest.
Buy-Sell Agreements are an effective and simple way for business owners or privately held companies to plan for the orderly transfer of business interests of two or more owners actively involved in the business. This agreement can also secure the needs of the surviving family members of a deceased partner while ensuring the continuation of the business.
Business succession planning may require proper legal, tax and insurance advice. It is always recommended to seek a specialist when discussing your options.
If you would like more information, please Contact Us Today.
Saving For Your Future
Saving For Your Future
When you are planning for your financial future, it is always wise to consult with a Specialist who has the expertise to guide you. Most people simply accept what's offered to them from their employer or their advisor and never ask questions or understand the magnitude of the Risks, Restrictions, Fees and Tax consequences involved in such investments. You don't know what you don't know so it's understandable that many are challenged to find a real solution that serves their best interest for their financial future.
Xtreme 1 Financial is #1 in the nation when it comes to serving people with their personal finance and saving for their future & retirement while Eliminating Risk, Fees & Taxes, which we call the (ERFT Method). We're the best in our industry to help people create and implement a plan that gives them immediate results and protection.
When it comes to investing in yourself and saving for your future or retirement, it's important to know that simply following herd-like practices is NOT the answer to securing a strong financial foundation. Our strength and core focus is to bring the education and strategies that the top 1% have been utilizing for decades and bringing those same methods to the masses.
A properly structured Savings Strategy and plan for the future should include the following:
A Guarantee protecting your hard-earned money / principal from Risk & Volatility
Removal of advisor & management fees that erode your investment over time

Even a 1% fee attached to your retirement over time can erase up 10 years of retirement income from your hard-earned money

Tax-Free Growth & Access to your principal
A removal of penalties, restrictions and age limitations to access your money
Understanding your actual target age for retirement & financial goals so that a specific plan can be created and reversed engineered for you to actually achieve them
A plan on how to keep more money in your own pocket versus unnecessarily giving it away in taxes to Uncle Sam
Living Benefits to "insure your money" during your prime or working years in the event that you're unable to work due to a Chronic or Critical Illness, so that you never have to deplete your own funds or assets (ie: personal savings, home equity, emergency funds, etc.)
Schedule a brief Discovery Call to determine how we can best serve you, Contact Us Today.
Ro-Anne Tanedo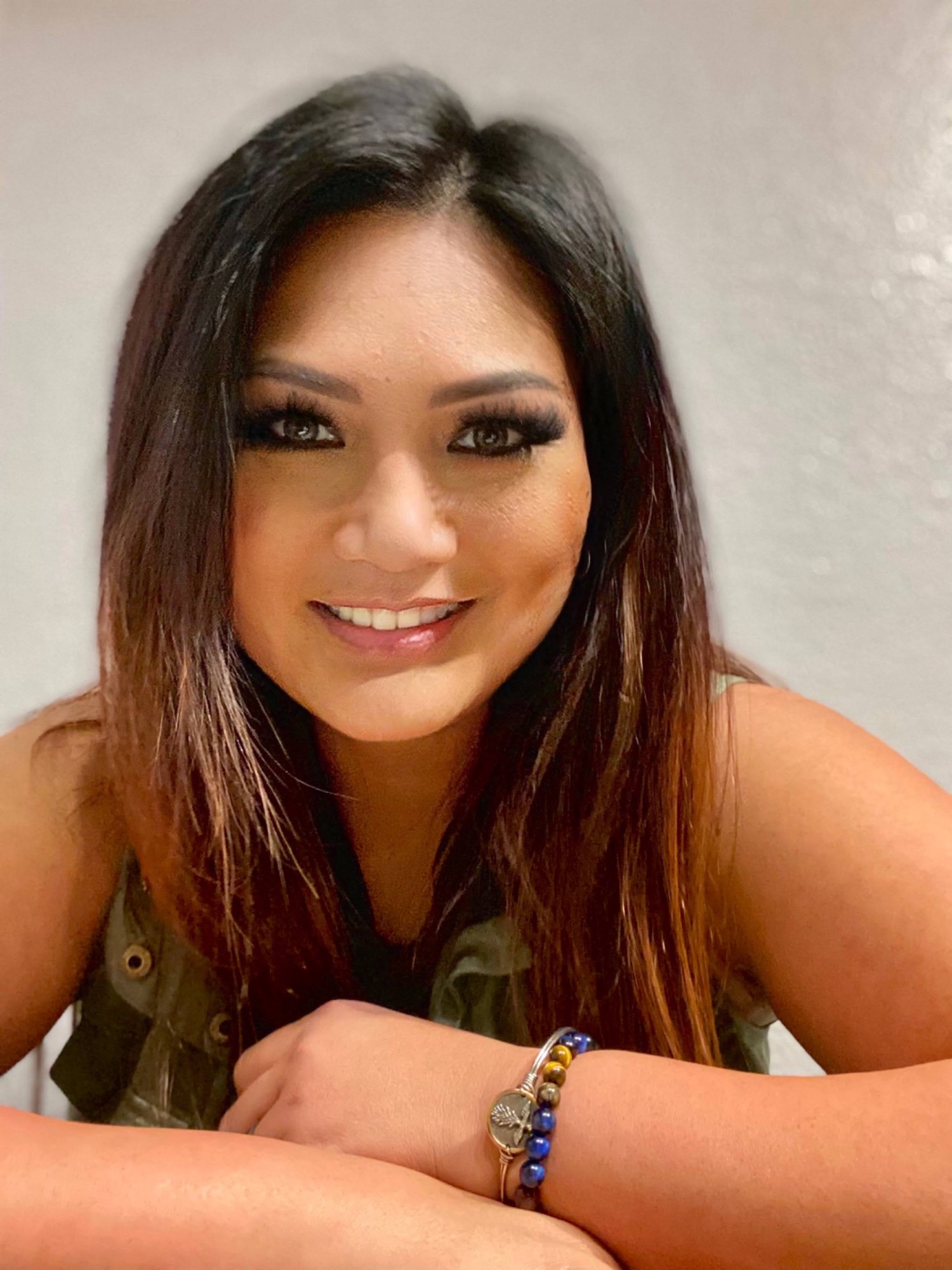 Ro-Anne Tanedo
Admin Director
Ro-Anne Cruz Tanedo is a proud native of the Philippines before arriving in the United States over 20 years ago and has had the privilege of living on both sides of the coasts where she lived in New Jersey before calling the San Francisco Bay Area home.
Ro-Anne held various positions in the medical field, beginning her career as a Treatment Coordinator in the Dental Industry for almost a decade. She then transitioned her career as a Nurse, specializing in Asthma, Allergy & Immunology, Health Education, and  Home Health for 14+ years. 
She has always been in a people centered career and her desire and passion to help others allowed her to discover her purpose. While pursuing her thriving vocation, she also realized her patients needed care and protection financially. This is where Ro-Anne knew there was another pathway to serving her highest capacity in the Financial Industry. 
Also being influenced by spiritual entrepreneurs, her transformational growth energized her to be an example and an inspiration to all individuals who are needing financial protection, with an emphasis for independent women raising a family, women entrepreneurs, women who are on a fixed budget and women who are in life transitions.
Ro-Anne is respected by her colleagues and plays a major role in the daily operations of Xtreme 1 Financial. She prides herself in providing exceptional client experience and believes that in order to do this, you must cultivate a genuine connection with people and leave clients with the confidence they deserve.
Brian Bartfeld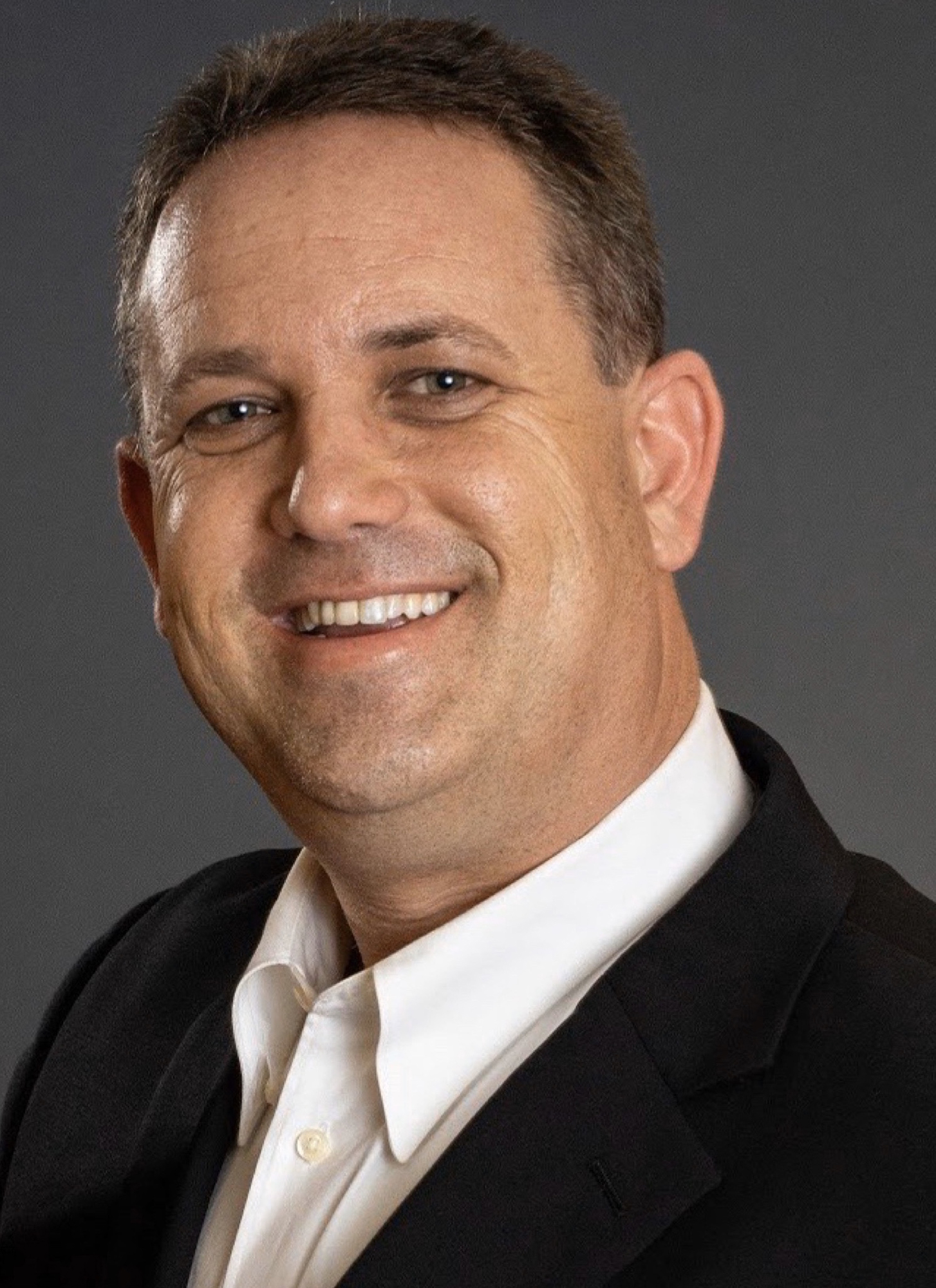 Brian Bartfeld
Director
Brian Bartfeld is a diversified and serial entrepreneur with a wide range of experience in a very successful family-owned business serving the San Francisco Bay Area, which he also proudly calls home. Brian's technical background paired with his ability to identify customer's unmet needs make him the ideal fit in creating an impact in people's lives. Brian is a strategic thinker with a proven track record of identifying and developing the right products to help his clients with the specialized ERFT Method (Eliminating Risk, Fees and Taxes). He is responsible for promoting, educating and driving awareness in all aspects of our industry and curing financial illiteracy. Being a Principal at Xtreme 1 Financial has been the most rewarding career move for Brian. Helping people build a foundation is the most important goal for Brian along with X1's mission to create the largest movement to protect individual and family legacies.
Brian also proactively volunteers in his community where he coaches youth sports in his spare time.
January Cano Liddell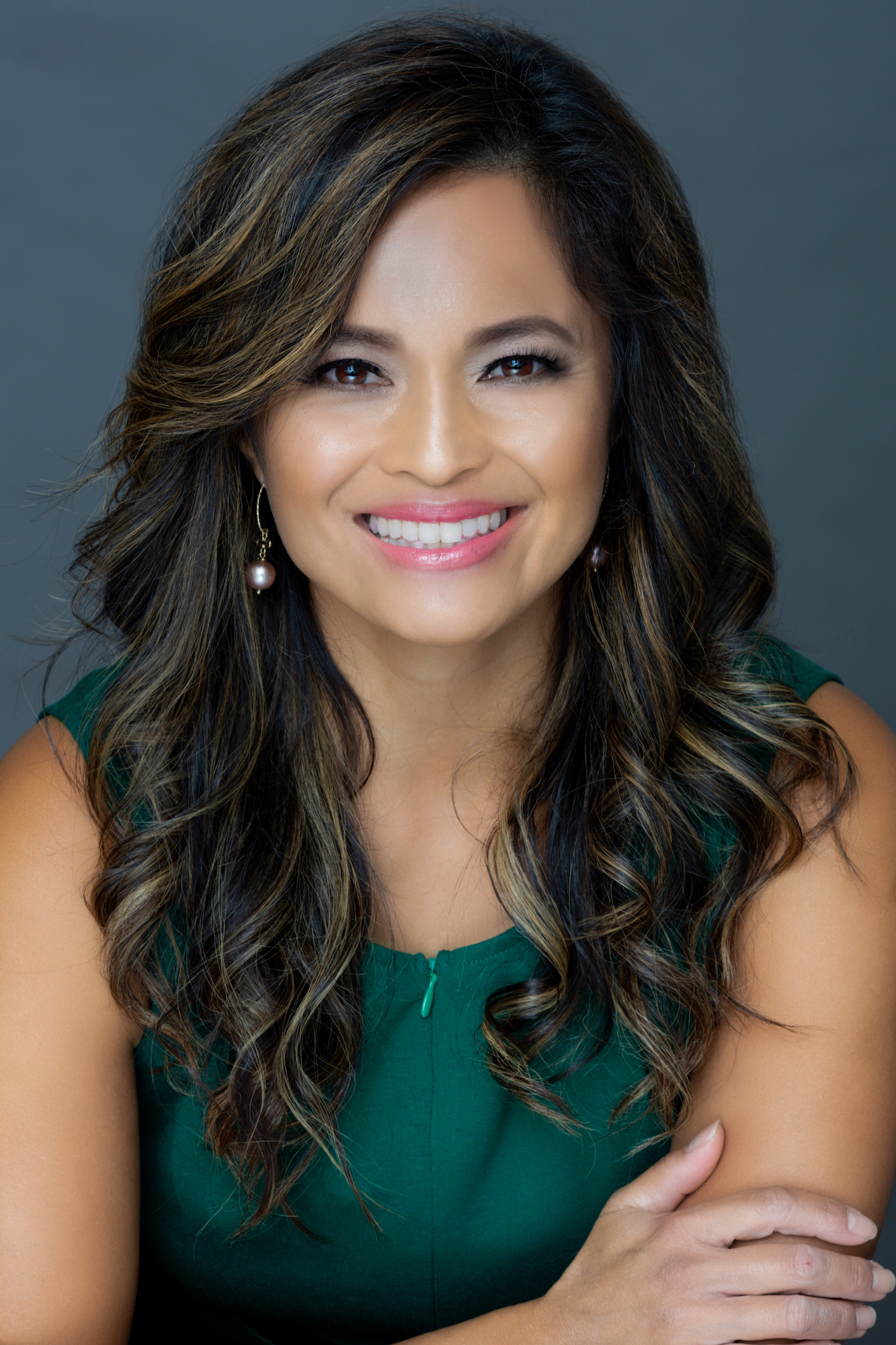 January Cano Liddell
Associate
January is passionate about serving others. She leads with her heart and with transparency. People that surround her feel appreciated and heard given her positive vibe and energy.  She has a background in the health and wellness industry and was a consultant to many, guiding them to have a better overall body, mind, soul and now their finances. January has had the privilege to experience living in various locations in her life. From Papua New Guinea, to the San Francisco Bay Area and now in Oahu- Hawaii, which she currently calls home with her husband and two children.
As a woman balancing a health-centric and active lifestyle, she is a devoted wife and mother in her family life.  She balances the many joys and challenges that come her way with a very spirited and focused outlook in her business life, all while meeting the demands of an ever evolving career in the personal finance industry.  Her passionate personality is heartfelt and January does not miss opportunities to invest in herself, her close relationships with family, along with her clients that she establishes lifelong friendships with. As her identity, knowledge and skill-sets evolved over time, January has become a valuable asset to the agency on so many levels. As a proud UC Berkeley graduate, January is a natural leader and she leads by her example. She enjoys traveling, learning new skills and then becoming the best at whatever she pursues. If you ever visit the island of Oahu, you may cross her path enjoying life to its fullest.